Get a Designer Case and Cover for Phones with Free Shipping at Moonstone-cases.com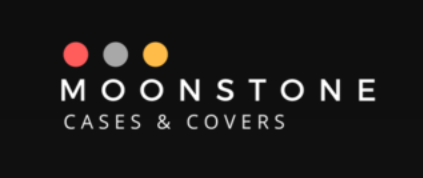 Getting an exclusive designer cover or case for a smartphone such as iPhone 9, Samsung Note 9, and LG v40 is essential in terms of protection apart from a visual appeal. However, what if this protection simply comes with a boosted visual appeal? Well, this is exactly what designer cases and covers offer. Moonstone-cases.com is offering only such cases and covers at highly tempting prices.
For those who wish to have a visually enchanting case or cover for their new essential phone, LG G7, Oppo Find, Huawei Honor, or Samsung S8, moonstone-cases.com is likely to be their new one-stop shop. It is currently offering different types of cases and covers, each having a distinct visual appeal, for different phones.
Its collection is diverse with cases and covers for phones of iPhones, Motorola, Samsung, Huawei, Meizu, and Oppo. The home page itself shows Best Selling and Featured collections that cover printed, leather, patterned, flip, cartoon, and rhinestone models.
The Home page also shows Best Collections according to the brands and case types along with Best Sellers such as Fitted and Printed Cases. A striking offer on this portal is 10% to 30% discount on different cases and covers, which even attracts those on a tight budget. This means even they can have fascinating cases for their phones without compromising protection.
Another striking offer is FREE shipping to almost any accessible corner of the world although on selected items. Buyers can even choose to shop by brand using the Brand drop-down menu on the Home page.
According to a spokesperson, "We aim to offer premium cases at reasonable prices. This is why one can find good discounts even on leather and rhinestone cases and covers. Still, this is not the only aim for which we are running this portal. Through this portal, we actually aim to offer all types of cases and covers for all smartphones at affordable rates. For this, we will be partnering with more dealers and suppliers."
About Moonstone Cases
Moonstone Cases is an evolving portal dedicated to exclusive designer cases and covers for a variety of smartphones. It aims to cover as many phone brands as possible to provide premium cases at the most affordable rates. It also offers free shipping worldwide although it is only on selected items. For more information, kindly visit moonstone-cases.com.
For Media Inquiry
E-mail: [email protected]
Media Contact
Company Name: Essential Phone
Contact Person: John S. Clarke
Email: Send Email
Phone: 515-233-0272
Country: United States
Website: https://moonstone-cases.com/