Next Level Academy Collates Extractions From Thought Leaders Across 6 Continents Into A New 400-Page Book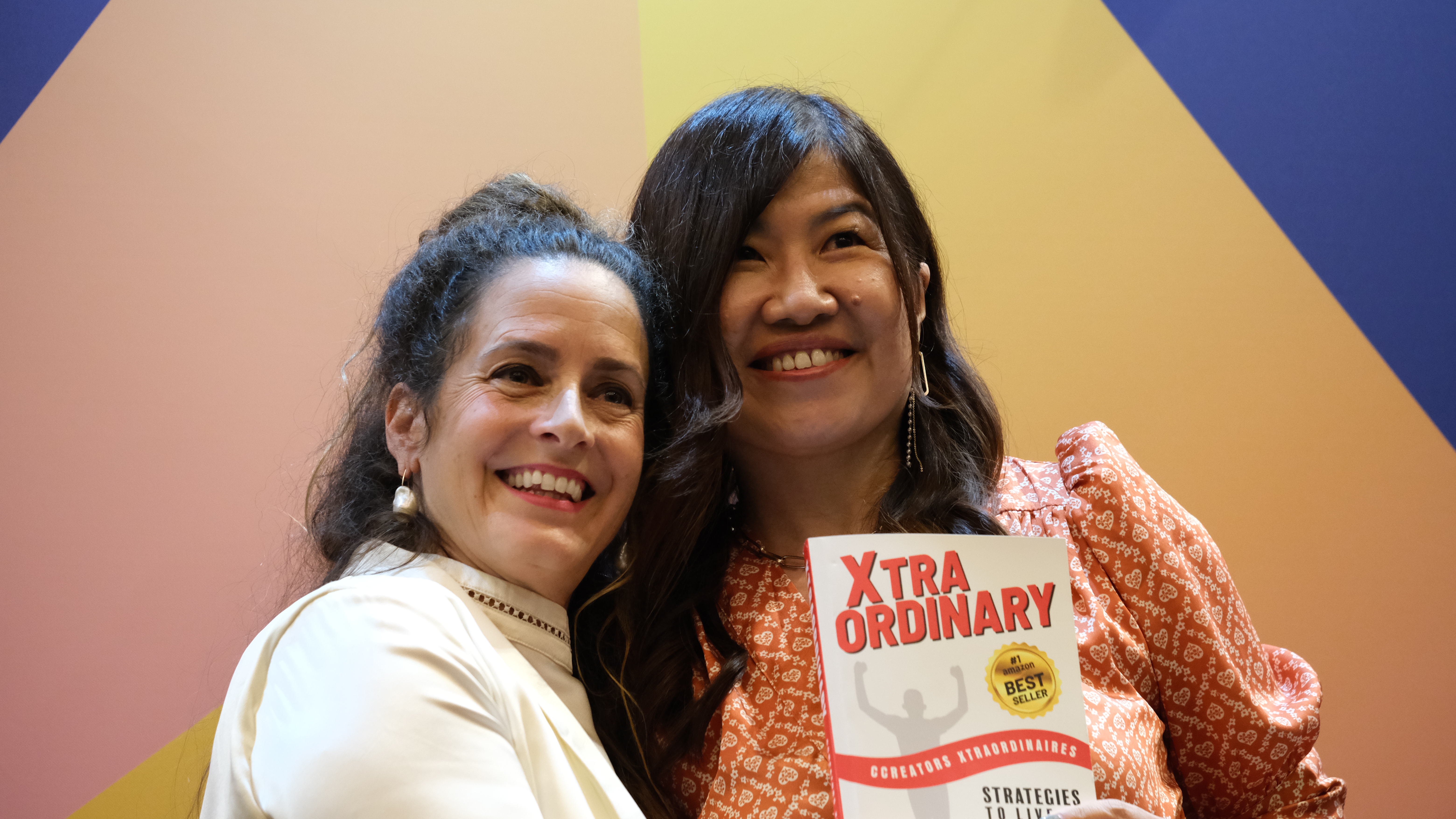 Warren Buffett's grand daughter, Nicole Buffett, taking picture with one of the Xtraordinary author, Catherina Boh
Next Level Academy announces the launch of Xtraordinary, a book with extractions from the greatest minds across six continents.
Next Level Academic has announced a new book launch which contains extractions from people with extraordinary minds. These people are doing things differently and succeeding at the highest level.
Through a series of in-depth interviews and stories, the insights gained from their life have been included in the book aptly titled Xtraordinary.
"The book has gathered the views of 40 authors, dived deep into their rich life experiences, and extracted the best of the best advice they have to offer," says the spokesperson for Next Level. "They are all recorded in this book."
Success Leaves Clues – This phrase is a common mantra among inspirational speakers like Tony Robbins and Reuben Gonzalez. However, most people don't know where to find the clues to be massively successful.
The book lays down a rock-solid foundation for readers to achieve massive breakthroughs in life. They can discover some key insights like:
How they thrive in business, even when they were broke, dyslexic, or an average Joe

How they regain health when hit with a terminal illness

How they achieve financial freedom, despite having to deal with huge losses

How they rose in corporate, starting as a junior executive

How they raise the next generation, to pass down their wisdom and legacy
For people looking for the clues to success, Next Level has gathered them all into this single book so people can save years of effort figuring it out on their own.
The road to success can be found in abundance in the chapters of this book.
Those who want to know how to lead an extraordinary life can read this fantastic book, decode the strategies mentioned here, and apply those principles in their life.
According to the spokesperson, Xtraordinary will be launched on 25th November. It will be available on Amazon.
For more information, visit https://xbook.nextlevelacademy.io/x-book-launch
Media Contact
Company Name: Next Level
Contact Person: Chris Chen
Email: Send Email
Phone: 89495006
Country: Singapore
Website: https://xbook.nextlevelacademy.io/x-book-launch