TCCHIP introduces the first quarter of 2023 market report on electronic industry
According to TCCHIP analysis, the situation in the electronics industry is still grim, and there is little hope for improvement in the first quarter of 2023
1. The car core needs to be cooled down, and the 12-inch silicon wafer starts inventory adjustment
According to the Taiwan, China Electronic Times quoted by the Science and Innovation Daily, the demand for automotive chips is regarded as a key application that is relatively stable and has growth momentum in the future when the demand for almost all consumer grade chip applications is declining. However, there is news that the demand for automotive chips is gradually cooling down.In addition, the 12-inch silicon wafer, which was originally expected to have strong demand, is also receiving news of inventory adjustment. According to the news, due to the reduced demand for logic IC, the Japanese factory adjusted the capacity of 12-inch silicon wafer.
2. IDC: China's smartphone shipments will drop by 1.1% to 283 million units this year
According to the report of IT House, IDC released a report that the global smartphone market shipments will be less than 1.2 billion units in 2023, down 1.1%; The shipment volume of the Chinese market is expected to be only 283 million units, which will also decrease by 1.1%.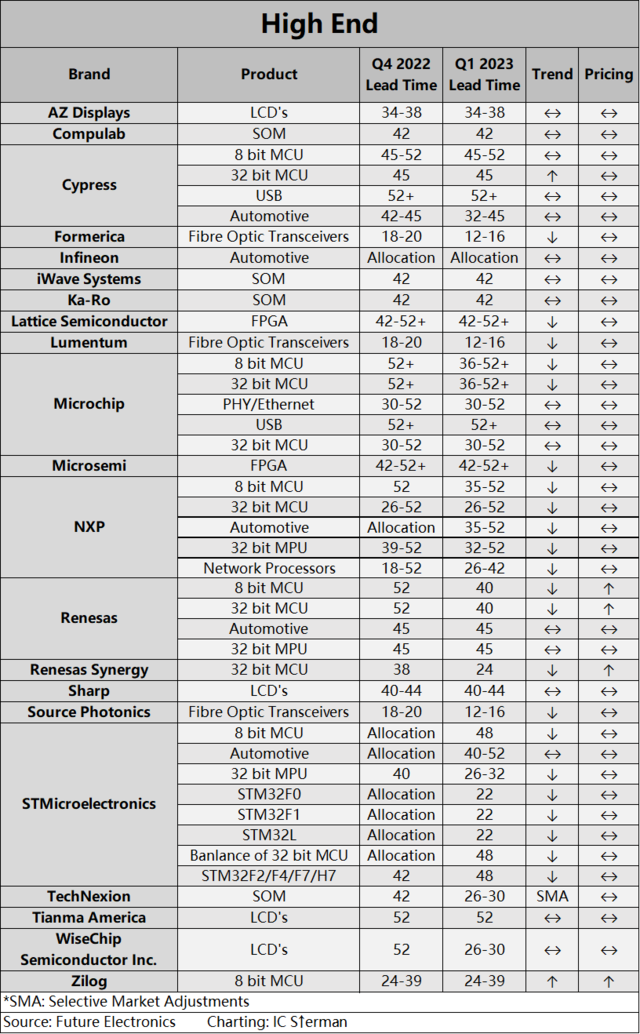 3.Terminal market: terminal demand is weak, and mobile phone industry demand is weak.Due to the expansion of risks in the global economic outlook and the production suspension caused by the COVID-19, the demand of the mobile phone industry continues to decrease. Qualcomm expects that the shipments of 3G, 4G and 5G mobile phones in 2023 may further decline compared with 2022. The real channel inventory level may continue to rise to the first half of 2023, and there is no investment opportunity to support the fundamentals at present.The electronic sector is stronger than the market
From January 30 to February 3, the Shanghai Stock Exchange fell 0.04%, while the electronics sector rose 2.53%, outperforming the market by 2.57 percentage points. Since the beginning of the year, the Shanghai Composite Index has risen 5.64%, while the CITIC Electronics sector has risen 11.90%, outperforming the market by 6.26 percentage points.Growth of electronic industry segments
From January 30 to February 3, the top five segments of the electronics industry were consumer electronic equipment, consumer electronics, consumer electronic components, PCBs and semiconductor materials, which rose 6.63%, 6.34%, 6.33%, 5.59% and 5.16% respectively. Only passive components in the electronics segment had negative revenue, down 0.13%. From the beginning of the year to the present, the electronic segment industry has achieved positive returns. The segment industry with the highest growth rate is Display Zero, up 15.05%. The segment industry with the lowest growth rate is the security sector, up 7.95%.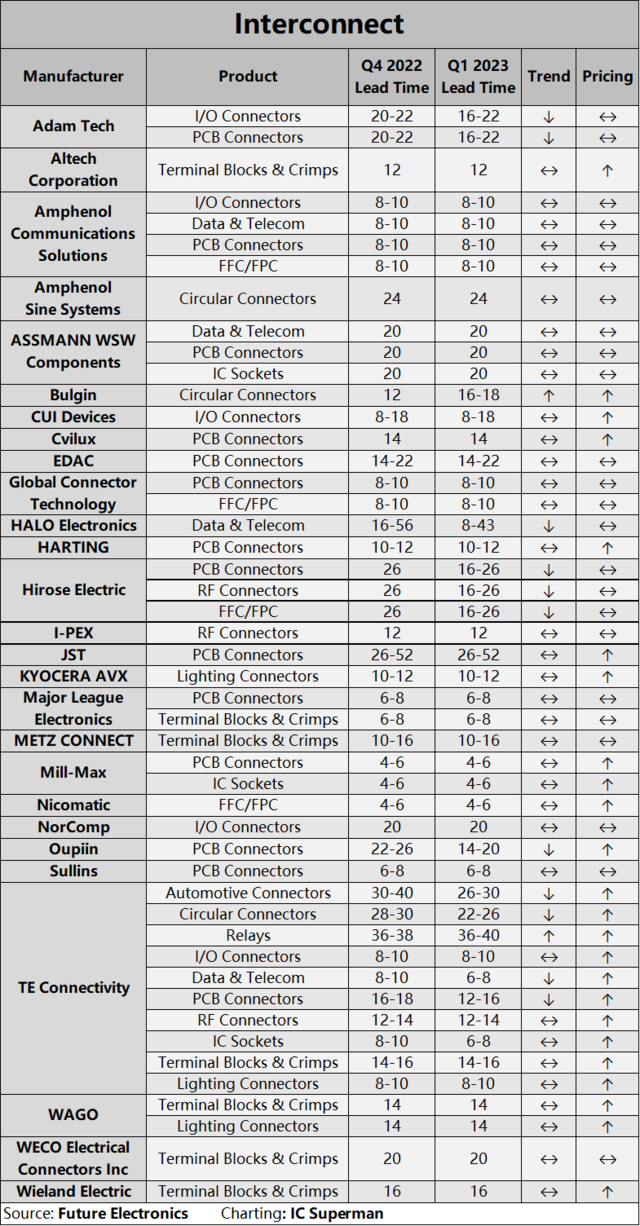 Risk statement: Industry development is less than expected, industry competition is intensified, and downstream demand is less than expected.
Article from: https://www.tcchip.com/blog/2023-q1-market-conditions-report.html
Media Contact
Company Name: TCCHIP Technology Company Limited
Email: Send Email
State: Shenzhen
Country: China
Website: https://www.tcchip.com/